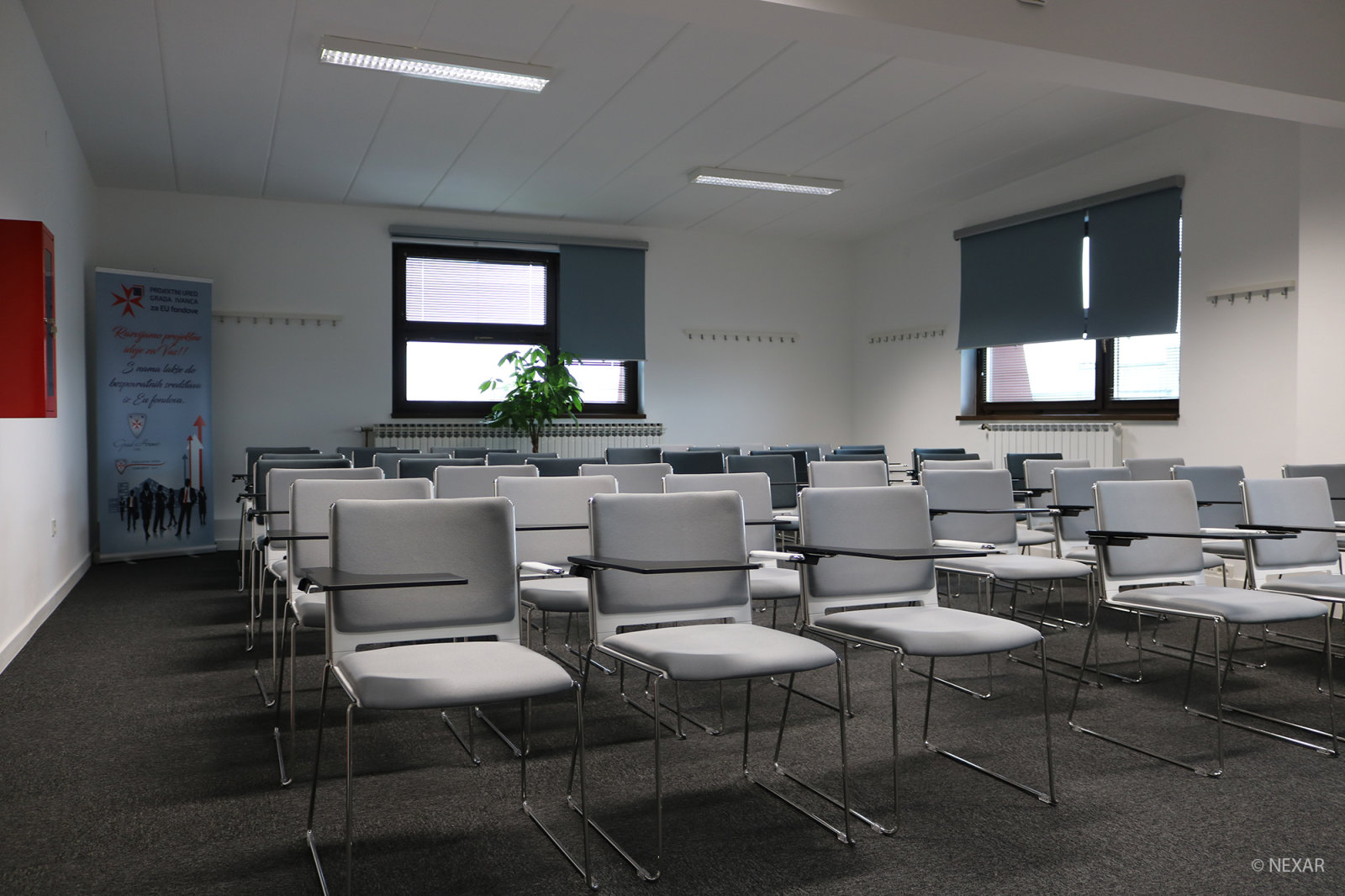 Project year: 2018 /2019
Status: project, completed
Location: Ivanec, Croatia
Project team
Zdenka Šarolić, dipl.ing.arh., ovl.arh.
Janja Ivanec, mag.ing.arh.
Marko Friščić, mag.ing.arh.
Vedrana Kocijan, mag.ing.arh.
Mario Herak, struč.spec.ing.aedif.
INVESTING IN THE FUTURE
Business Incubator Ivanec helps to establish a concept of a startup center in the scope of local economy. In compliance with a contemporary trend of sustainable development, an old, unused space at the top of a commercial building was selected as the location for the Incubator. Four offices, a conference room and shared spaces will make it easier for young entrepreneurs to endure the first few years of running a business and stepping onto the free market.
Based on the demographics of future users, the space was renovated in a style suitable for young, creative people, with the use of strong colours and simple, but expressive details. Furnishing and the design of a lecture table were a part of the design assignment and were led by functionality, simplicity and cost management so that more could be provided for the future users within the existing budget.