Business
Commercial - residential complex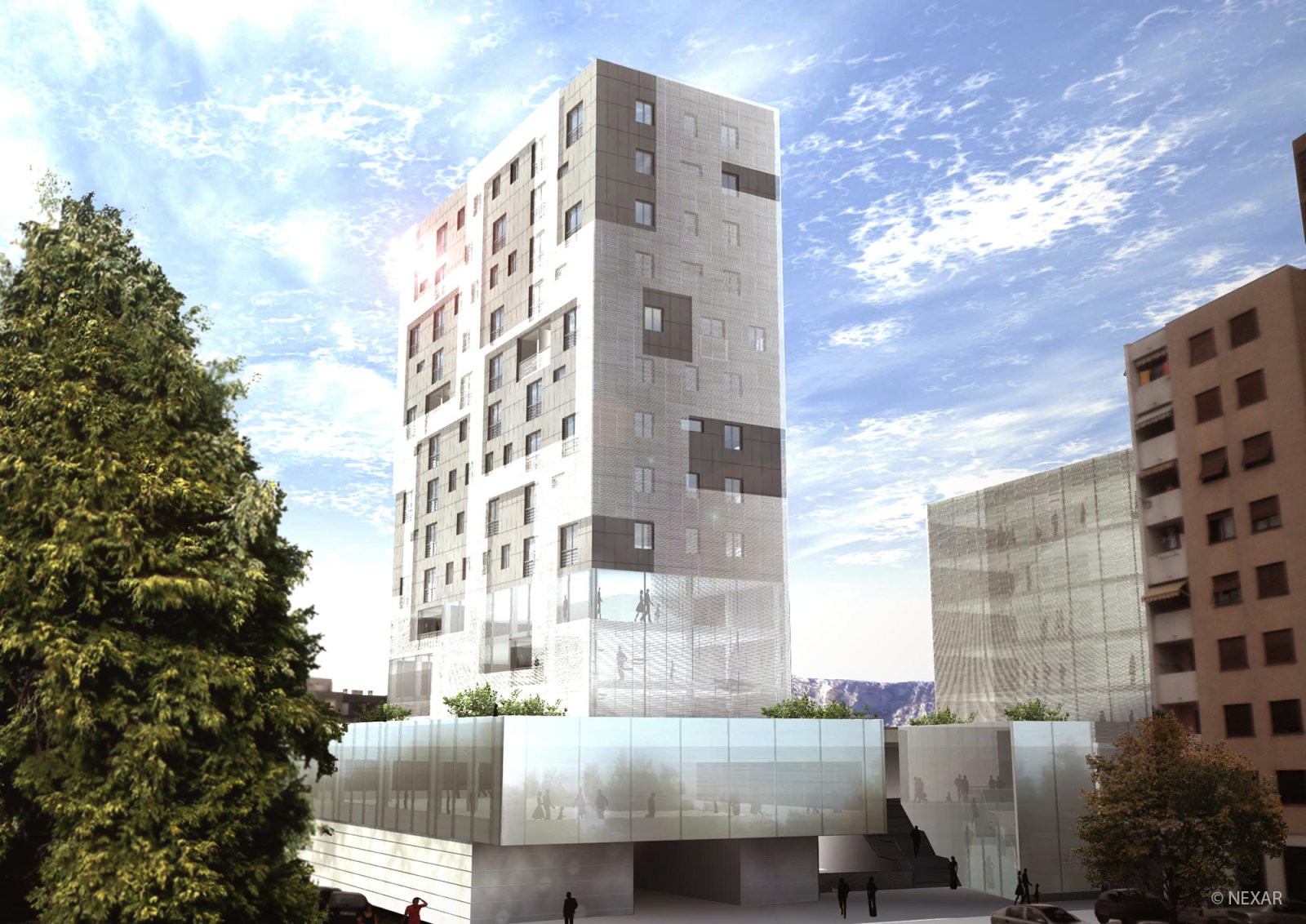 Project year: 2010
Status: competition
Location: Split, Croatia
Project team
Zdenka Šarolić, dipl.ing.arh, ovl.arh.
Hrvoje Marinović, dipl.ing.arh, ovl.arh.
A CLOUD OF LIGHT ABOVE SPLIT
The building is wedged between two prominent city roads. A three storey base follows the edges of the plot and serves as a pedestal for two towers. The lower of the two is completely residential, while the taller tower is interlaced with both housing and office spaces. The base has a green roof that makes up for the lack of natural terrain lost by the building. Facade of the two towers is enveloped by a permeable material that softens the rough edges of the building while backlit, and only sporadically opens up to reveal the main facade.