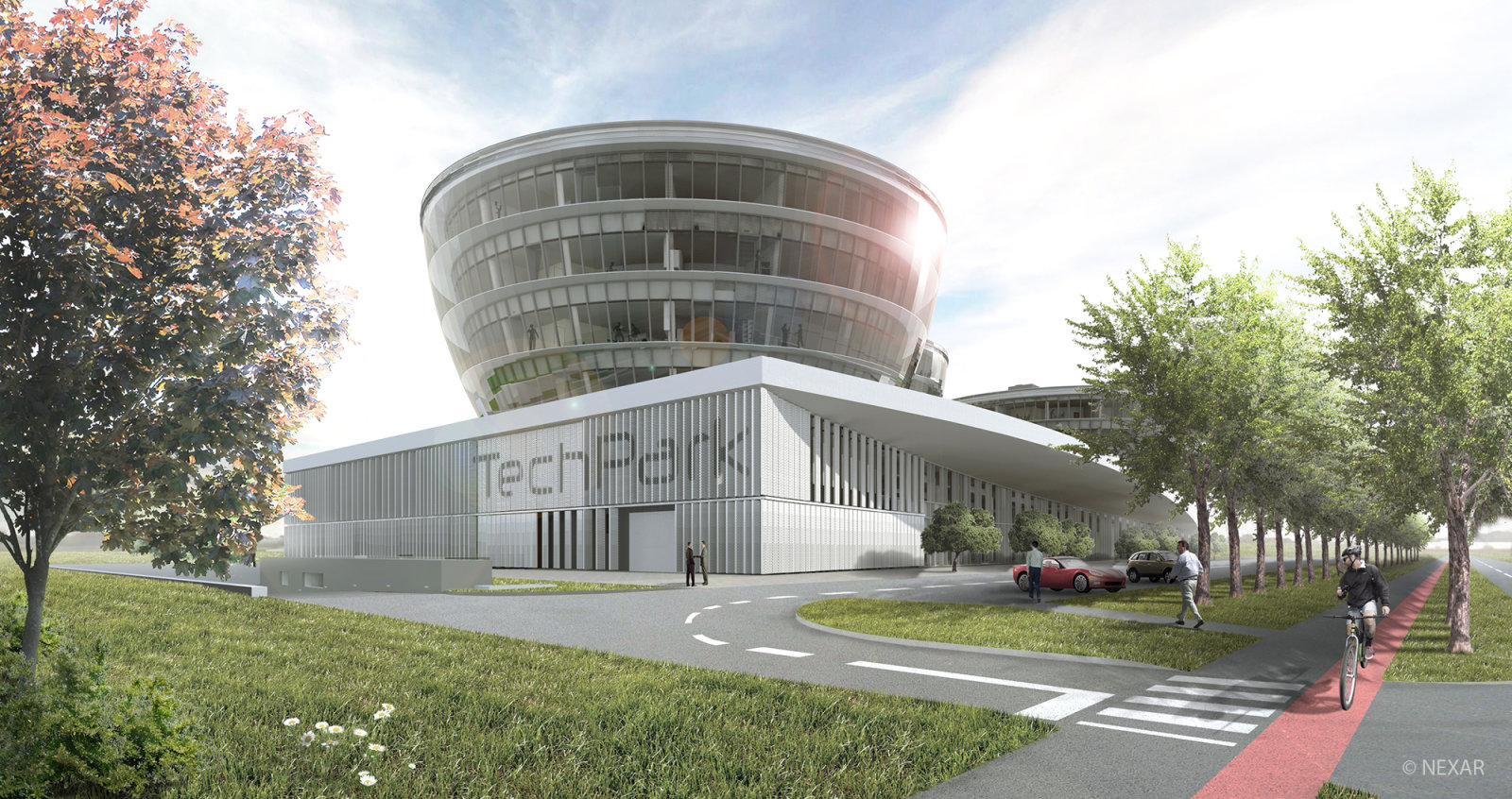 Project year: 2015/2016
Status: competition, project
Location: Varaždin, Croatia
Project team
Zdenka Šarolić dipl. ing. arh,ovl.arh.
Karla Dragica Lipej, dipl.ing.arh,ovl.arh.
Matija Kokot, dipl.ing.arh, ovl.arh.
Uroš Vasiljević, dipl.ing.arh, ovl.arh.
Anita Antolić, dipl.ing.arh, ovl.arh.
Vesna Mravinac, dipl.ing.arh.
Vedrana Biškup mag.ing.arh.
Bruno Brković, građ.teh.
Janja Ivanec, mag.ing.arh.
Dorja Prekratić, mag.ing.arh.
Nebojša Buljan, dipl.ing.građ.
A LOVE OF TECHNOLOGY AND BUSINESS
Varaždin and its surrounding area is known as ICT and entrepreneurship leader in Croatia.
Varaždin Tech park (30.000m2) is going to be the biggest renewable energy competence centre in this part of Europe. It will host R&D laboratories for creative industries, focusing on the development of alternative energy technologies and ICT. It will also have start-up offices, conference centre, and common utility spaces. Leading in renewable energy, it will be an almost zero energy building, having its own solar and geothermal plants, and completely automated system of energy level maintenance. The selected optimum solution in terms of costs, with the primary energy level of only 17 kWh/m2 and 72 % of renewable energy source share, represents a saving of 19 million Kuna through the observed period of 20 years. Being a building of such a development potential, it had to have a bold appearance and to become a new landmark in the city of Varaždin.