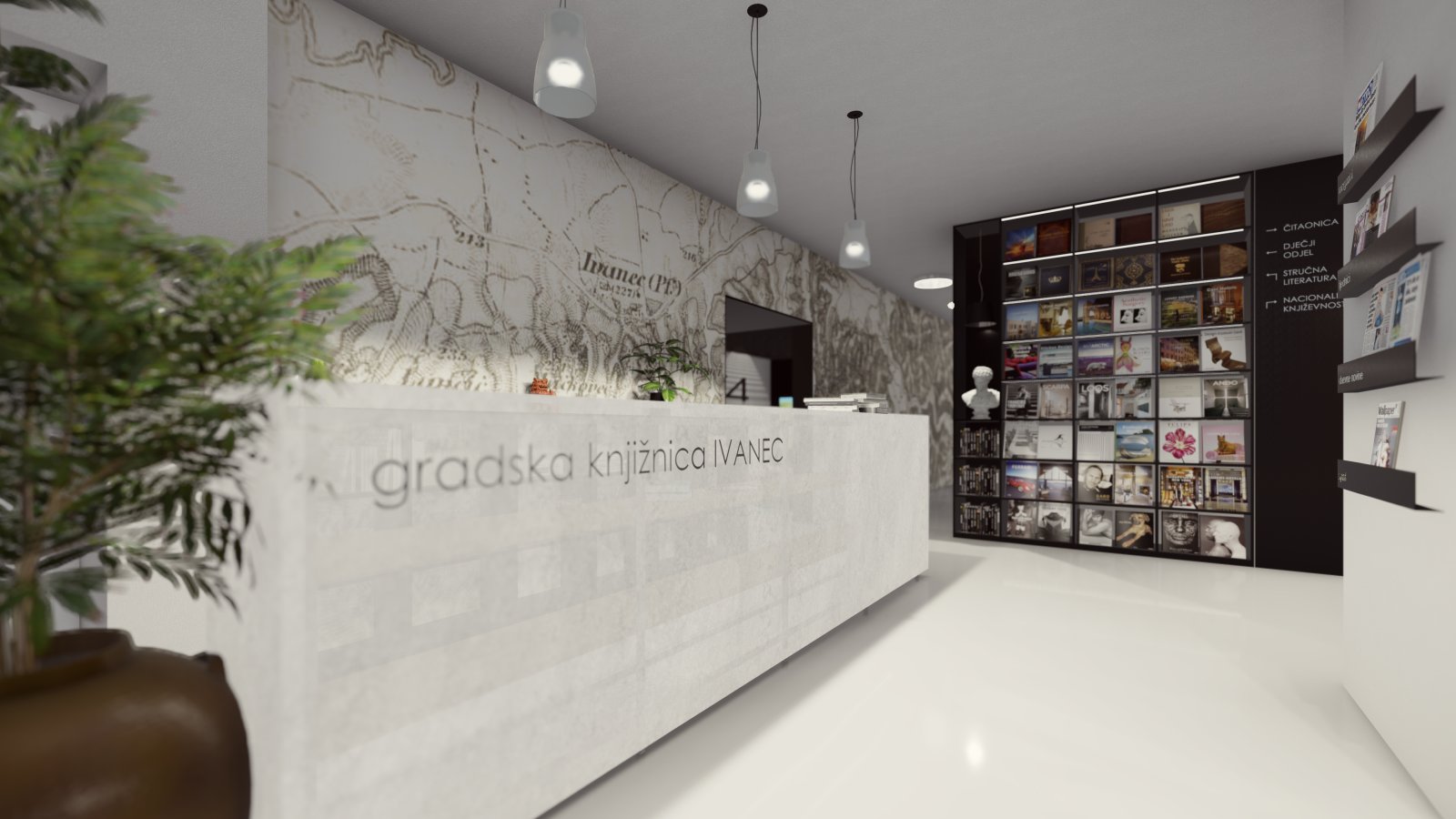 Status: project
Location: Ivanec, Croatia
Project team
Zdenka Šarolić, dipl.ing.arh., ovl.arh.
Marko Friščić, mag.ing.arh.
MIND PLAYGROUND
City Library of Ivanec has been the main holder of the majority of social and cultural events in the city, and in the last few years it has focused increasingly toward facilities for children and young people. Guided by this, the new space was designed in a manner appropriate to the main library functions including all generation but emphasised on youth and extended day care for children, offering spaces such as: reading room, and community space, children's section with a playroom, work spaces for employees and customers and premises for librarian material capacity of approximately 35,000 books.
The ground floor has approximately 260 m² of usable space and is planned to accommodate the operating space of the library, technical space and sanitation. The archive is located in the basement total size 30 m2, and its main purpose is to archive rarely used material and scriptures as well as the office supplies and files. Limited space is designed and equipped in a way that allows a comfortable stay for the users, and archive function is reduced to the necessary parameters and placed in a way that does not burden the space. The unattractive location and relatively bad current situation was taken into account during designing the facade so the newly formed entry and the facade on the ground floor of the building has been articulated and visually emphasised.
Interior design, apart from meeting the space and functional parameters, integrate the local sights and brand of the city in a recognizable and appealing space.