Culture
Croatian War of Independence veteran's monument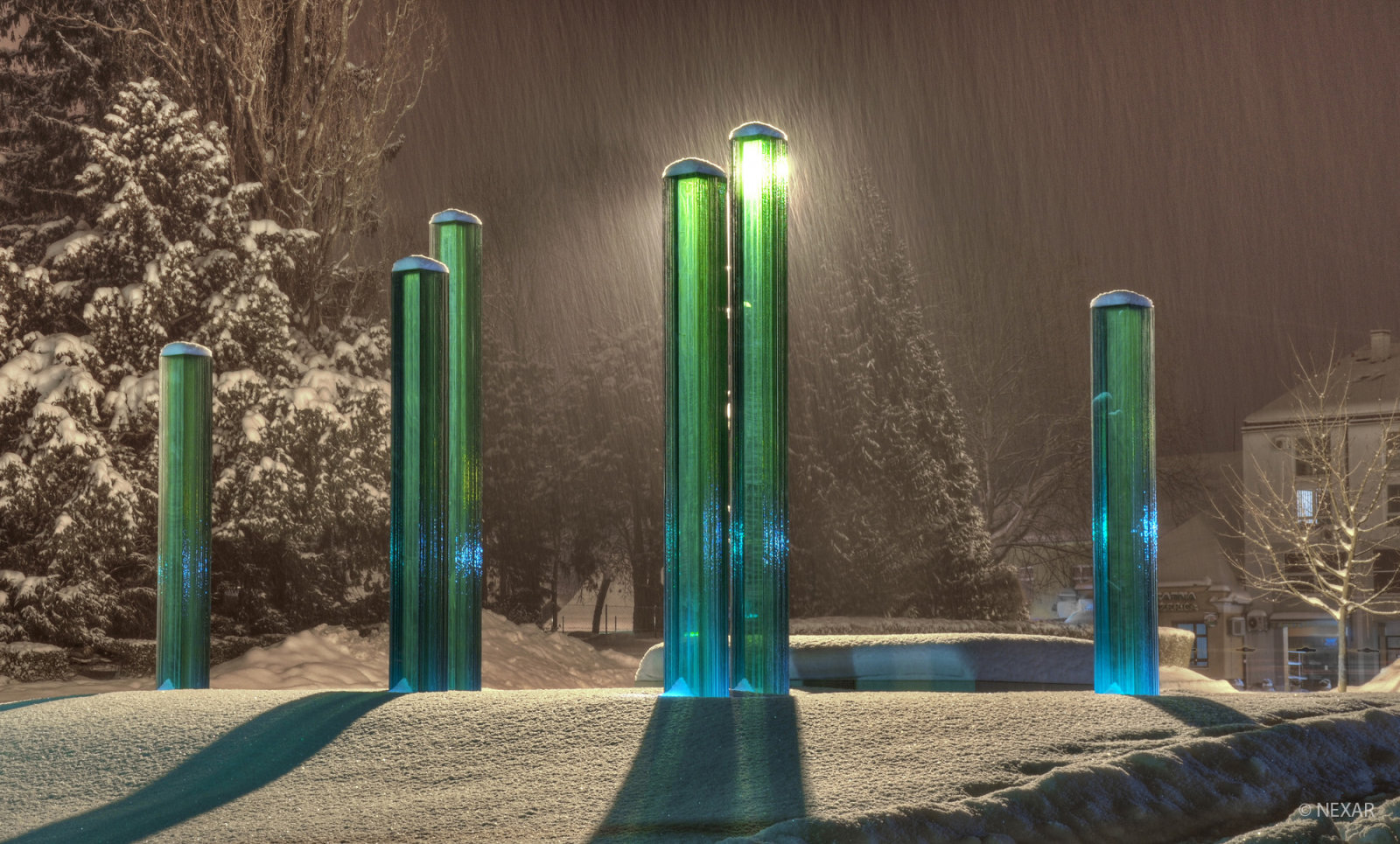 Project year: 2008
Status: competition, project, completed
Location: Ivanec, Croatia
Project team
Zdenka Šarolić, dipl.ing.arh, ovl.arh.
FROM THE GROUND - FROM THE PEOPLE
The monument needed to be placed on a chaotic surface of the town square that is yet to be formed, adjacent to an inhomogenous northern front, while anticipating integration in a future public space. As the first monument to the victims of the Croatian War of Independence, the project bears a tremendous emotional weight.
A stone block that arises from the water serves as a surface for placing flowers. It is a firm support surrounded by never ending-changes and becomes a source of light in a night scenery. In the background, as a permanent reminder, as guardians of the past and witnesses to events gone by, stand slender pillars made of laminated glass. They emerge from the ground - from the people. At night, every pillar becomes a lighthouse, illuminated discreetly from the bottom. Candles are placed next to them on special occasions.
photo: Zoran Stanko