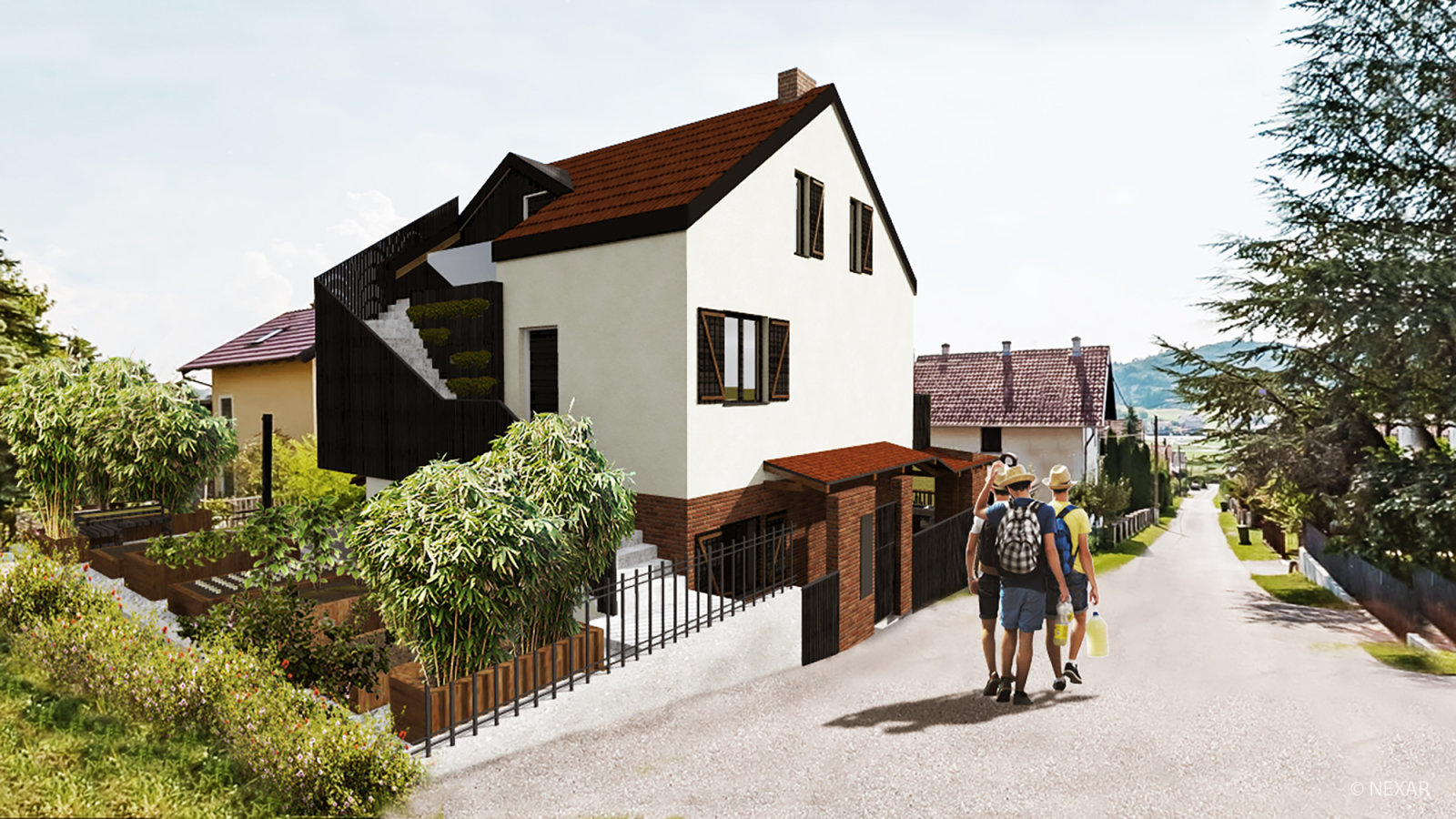 Project year: 2018
Status: project
Location: Croatia
Project team
Karla Dragica Lipej, dipl.ing.arh, ovl.arh.
Marko Friščić, mag.ing.arh.
MODERN TAKE ON A CLASSIC SHAPE
A small town in which the house is located has in recent years surpassed tourist giants like Zadar by the number of accommodations per capita. Thermal tourism is becoming more and more represented on the tourist maps of northwestern Croatia and homeowners are using this opportunity to offer private accommodations as a supplement to modest hotel capacities.
A former weekend house was transformed into three functionally and spatially separate apartments. Strict zoning plan criteria and investor's wishes led to a design inspired by the traditional architecture of the Zagorje region. An added open staircase is a modern interpretation of ganjak, a type of elongated portico found in traditional Croatian architecture. The use of brick and rough stucco alongside slender windows and large glass fronts creates a tension between traditional and contemporary, fitted together in an archetypal shape set in a natural environment.