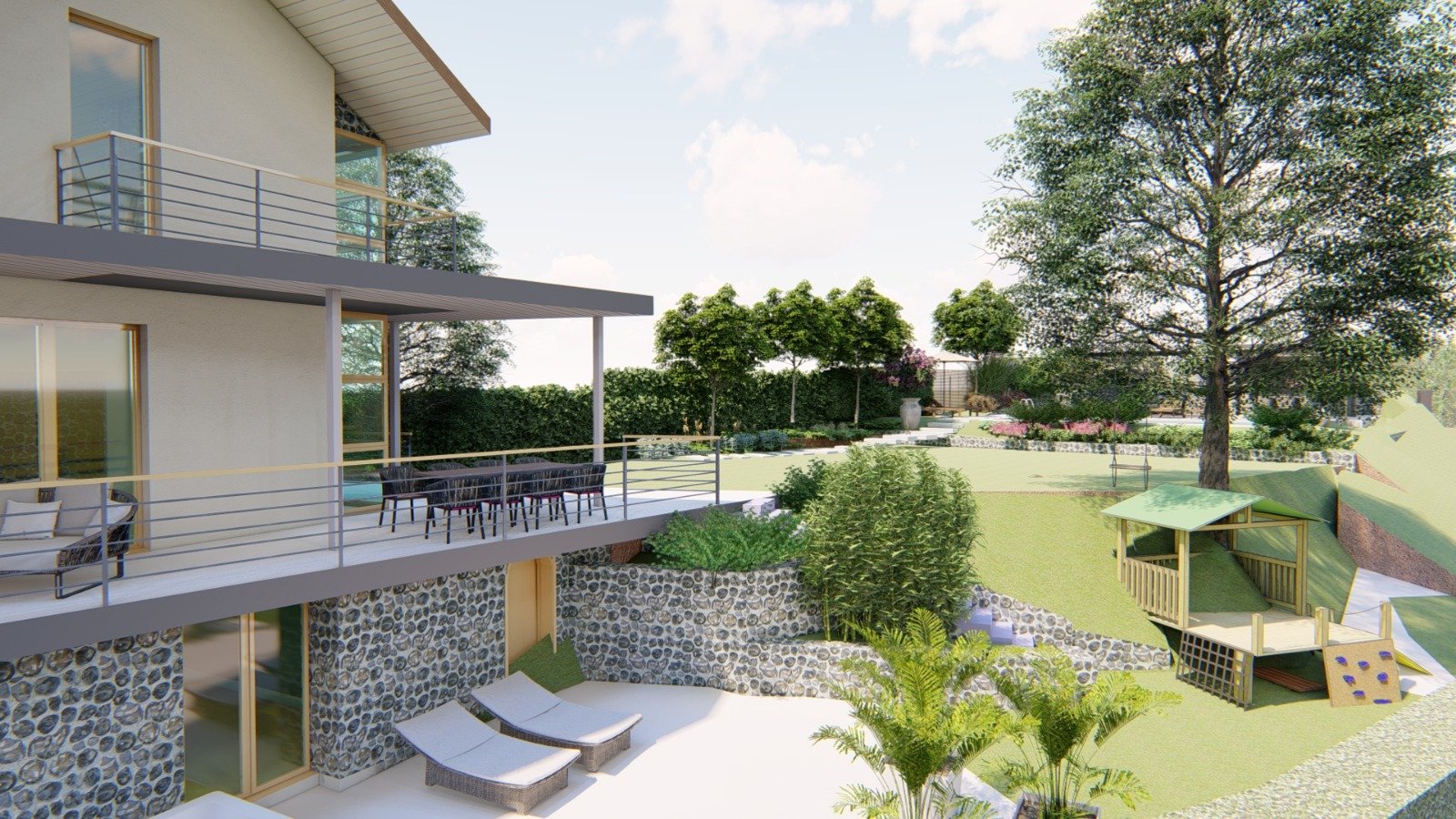 Status: project, completed
Location: Ivanec, Croatia
Project team
Zdenka Šarolić, dipl.ing.arh., ovl.arh.
HOLIDAY HOME WITH A STORY
In northwestern Croatia on the slopes of the mount Ivančica, near the town called Ivanec, at 330 meters above sea level, you can find the Holiday House Eva.
This charming villa has a unique look, a big yard and a large outdoor pool with a sundeck.
It is made of natural materials such as local purple volcanic stone, wood, iron and glass. Interior space is modern, extremely comfortable, airy and bright.
The villa has four bedrooms, a large living room with dining area and a fully equipped kitchen, and it comfortably accomodates 8 people. On the upper floor there are two air-conditioned rooms with bathrooms and a spa bath. On the middle floor you can find a living room with kitchen, dining room and a terrace while two rooms with a bathroom are on the lower floor. The yard extends to more than 770 m2, and it is partly surrounded by the forests, which provides enough privacy for a comfortable stay.