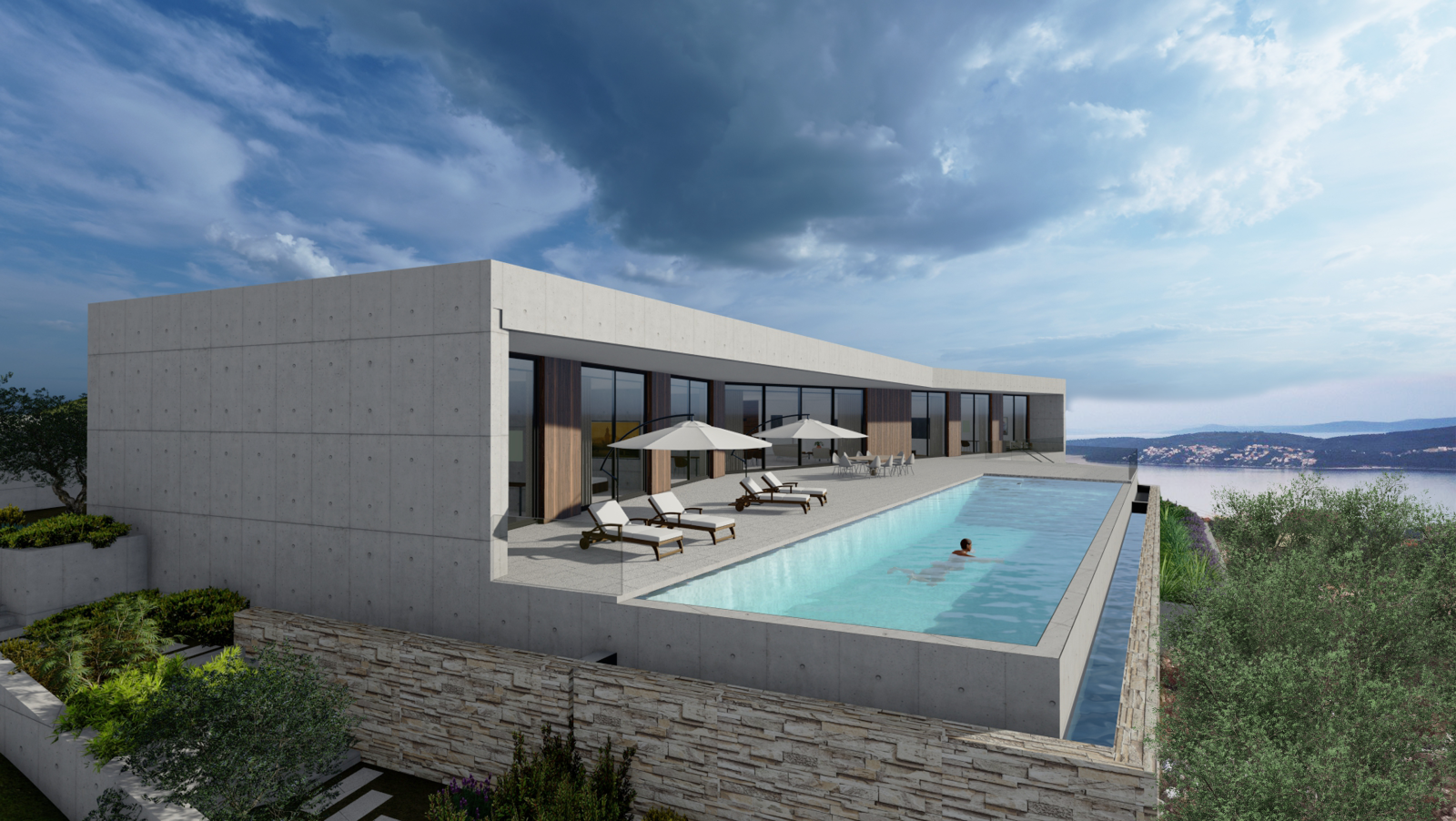 Project year: 2017
Status: project
Location: Croatia
Project team
Zdenka Šarolić, dipl.ing.arh, ovl.arh.
Anita Antolić, dipl.ing.arh, ovl.arh.
Vedrana Kocijan, mag.ing.arh.
Dorja Prekratić, mag.ing.arh.
Janja Ivanec, mag.ing.arh.
HIDDEN IN PLAIN SIGHT
A house is set on a demanding terrain by the Adriatic sea, in untouched natural surroundings. Extreme slope and rocky terrain generated a layout that follows the contour lines of the hill and gradually disjoints the floorplan on a vertical plane. Entry on the highest point of the plot and carefully laid out staircases generate an impressive architectural promenade that meanders through introverted courtyards and layers of vegetation, leading to the main building with a stunning view of the Trogir bay. Bare concrete walls with a slight inward fold evoke dry stone walls that once cut through the plot, and the vegetation is brought back onto the roof and into the courtyards, making the house nearly invisible.