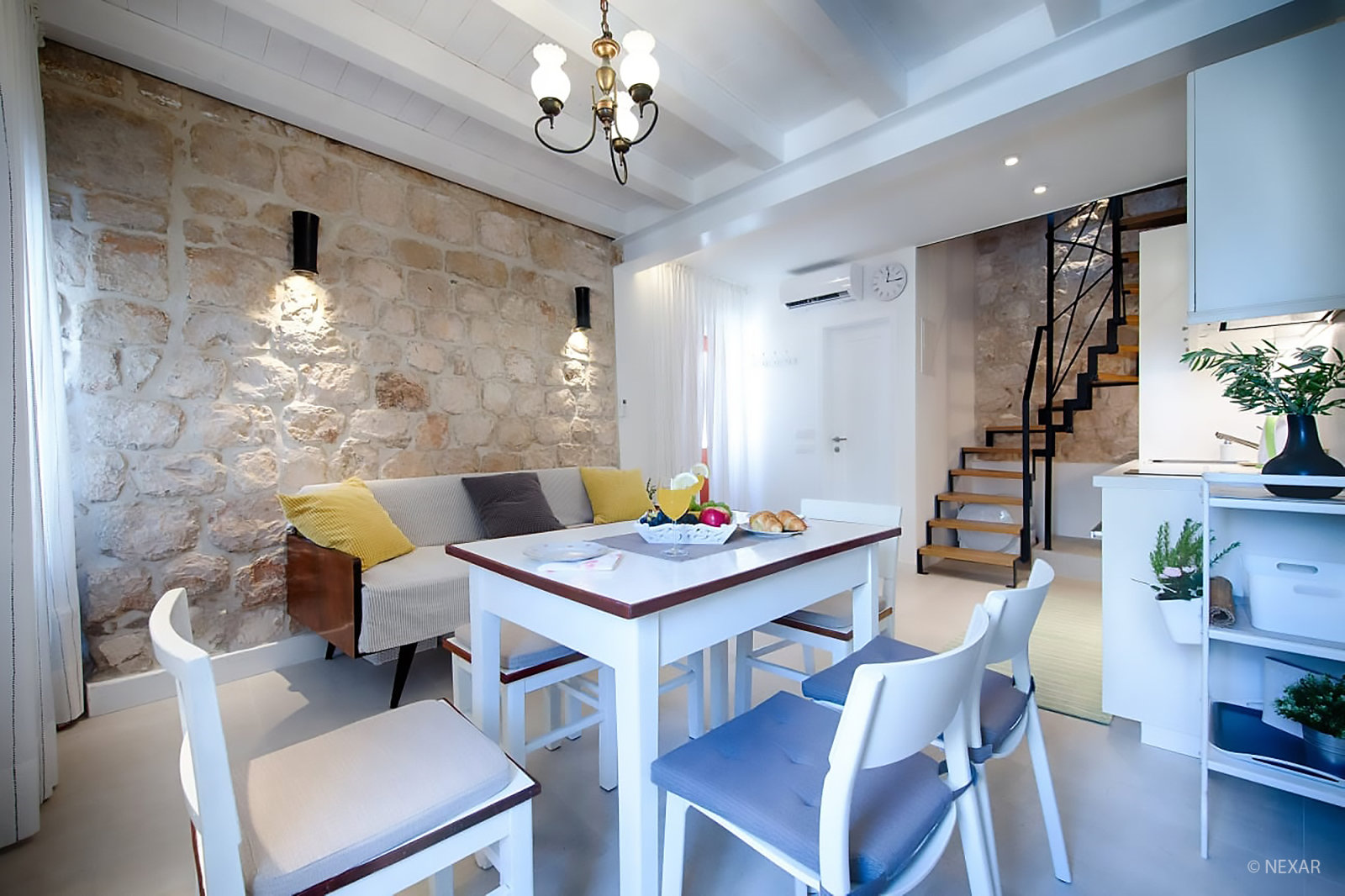 Project year: 2019
Status: project, completed
Location: Vis, Croatia
Project team
Zdenka Šarolić, dipl.ing.arh.
CONTEMPORAR AND TRADITIONAL
An inherited family summer house- actually one half of a town house in the historic center od Vis became a comfty home after a skilled architectural intervention. In a mere 66 square meters, that is 22 sqm per floor, we managed to fit two bedrooms, three bathrooms, a living room, dining room with a small kitchen and an extra bed on the upstairs gallery. By retaining existing original windows and handmade shutters and reconstructing a wooden beam floor system, the main aesthetic value of the house was protected, and a careful positioning of a newly formed staircase increased the functionality of the house. Original chandeliers and restaured peaces of antique furniture, as well as uncovered niches in the outed stone walls gave the newly formed interior a unique look.