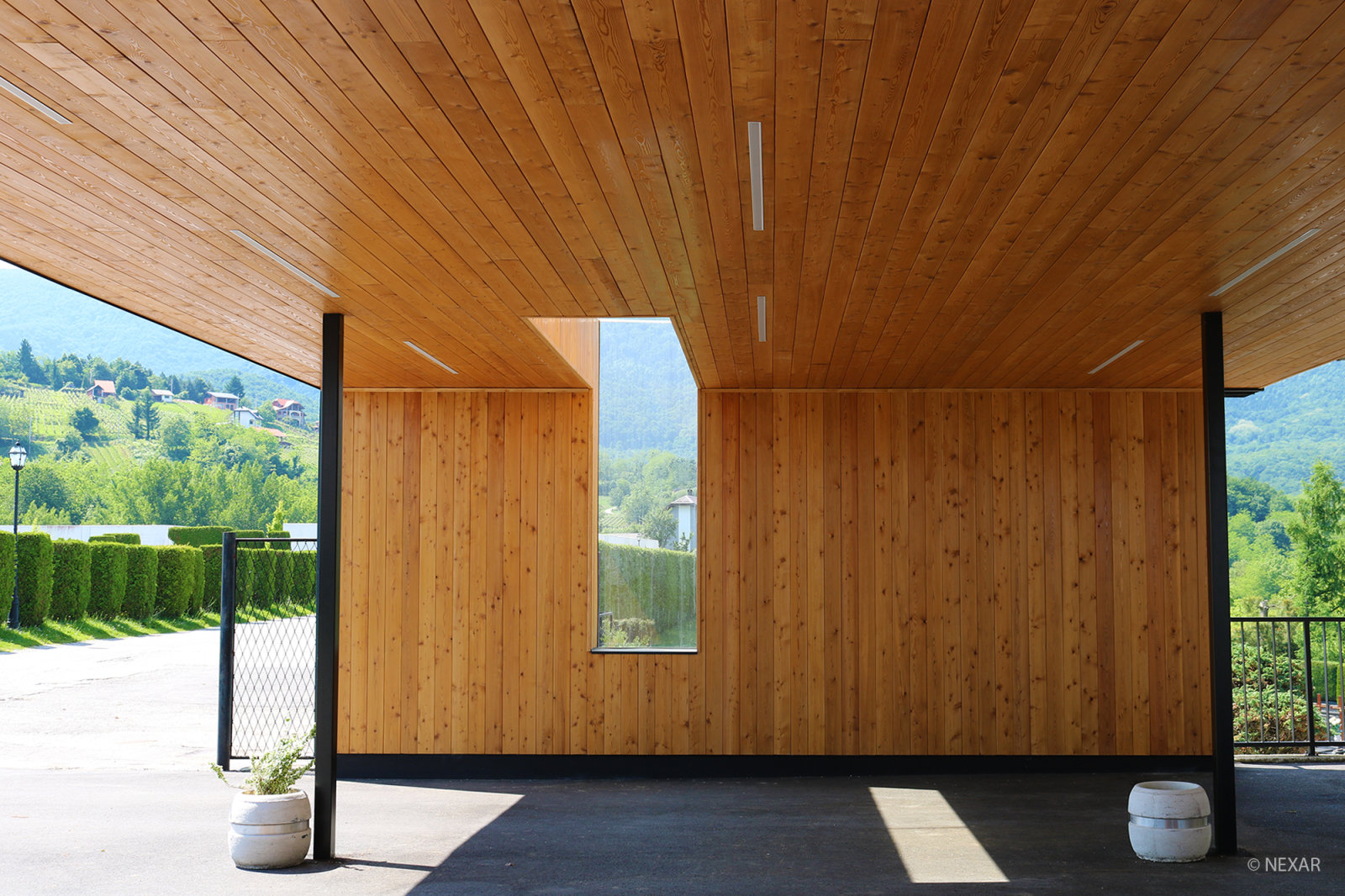 Status: project, completed
Location: Ivanec, Croatia
Project team
Anita Antolić, dipl.ing.arh., ovl.arh.
Dorja Prekratić, mag.ing.arh.
Zdenka Šarolić, dipl.ing.arh., ovl.arh.
APPROPRIATENESS
In a small town such as Ivanec, where everyone knows everyone else and where the chatolic tradition of ceremonial burial is still a big part of everyday life, burials on the town cemetery can amass quite a lot of people. In times of summer heat, autumn rain and snow season, even a short stay on the open plateau in front of the mortuary can prove to be extremely exhausting, even dangerous. All this led to the need to equip the said space with an overhang that would provide cover for the mourners and make the burial ceremony safer and easier to perform.
Since a cemetery is a place of piety, architecture that resides there has no room for excess. The overhang was designed as a simple cubic form, elementary in its materialisation and with minimal number of support structures to make the space underneath as functional as possible. Outer envelope is made from unobtrusive anthracite coloured sheet metal, in contrast with the whiteness of the mortuary building that dominates the hill, while the inner side was cladded with lightly coloured wood to provide a sense of warmth in an otherwise open space. Most remarkable elements of design are slits in the sides of the structure that flow from vertical to horizontal uninterrupted, as well as the transparent dilatation between the overhang and the mortuary. Special care was put into designing the details of glass elements and positioning of the slits that control the display of natural light in the darkened space underneath.