Public
Multifunctional movie theater in Ivanec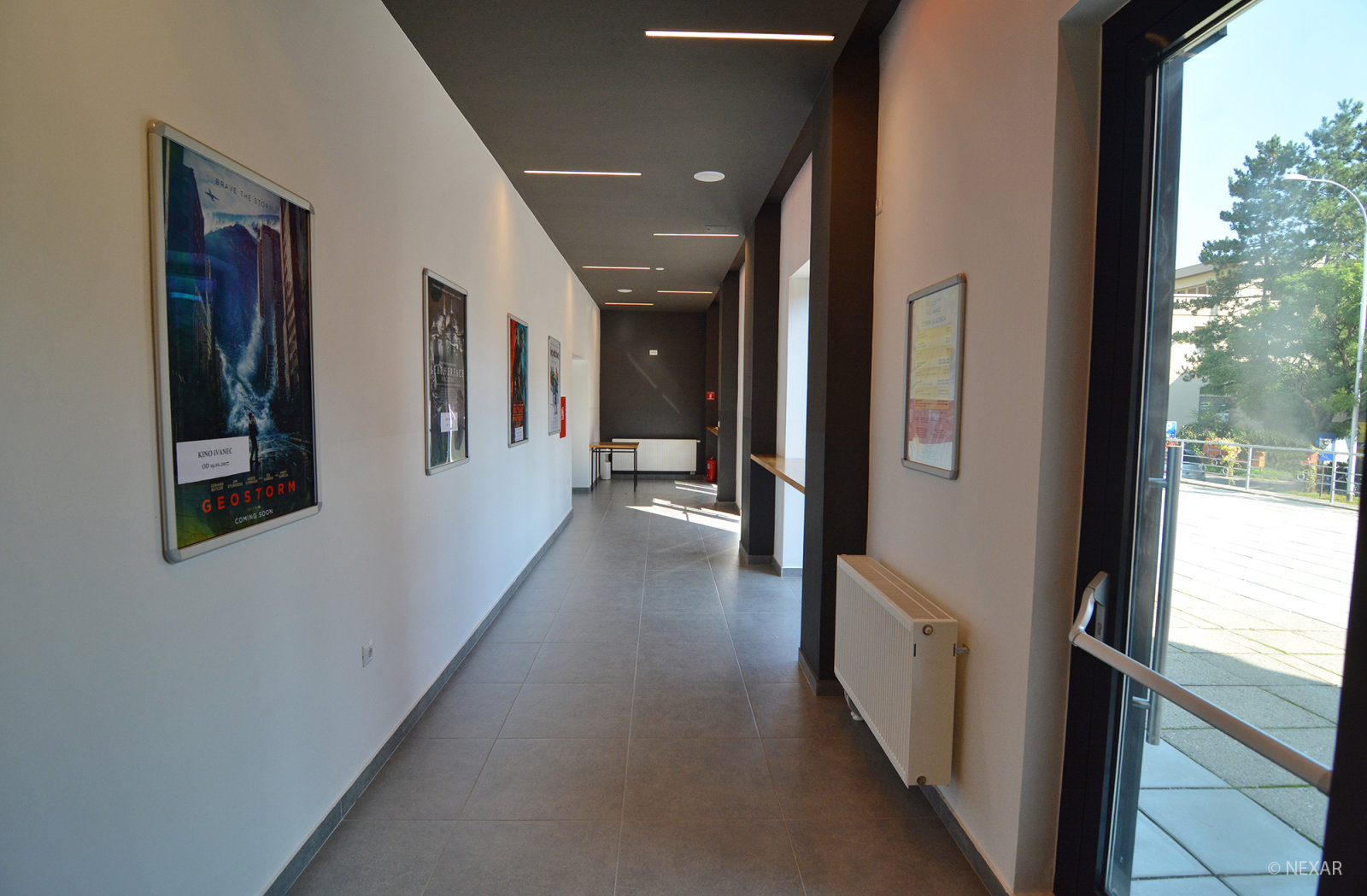 Project year: 2015/2016
Status: project, completed
Location: Ivanec, Croatia
Project team
Zdenka Šarolić, dipl.ing.arh, ovl.arh.
Anita Antolić, dipl.ing.arh, ovl.arh.
Gonzalo Muñoz Bartolome, dipl.ing.arh.
Bruno Brković, građ.teh.
Janja Ivanec, mag.ing.arh.
SNAPSHOT OF THE CITY OF THE FUTURE
Set in the heart of a small, culturally rich town, the theatre is envisioned as a multifunctional space meant to service a wide array of purposes and their specific demands. Primarily, that's a contemporarily designed and equipped movie theatre.
A former 400 seat theatre had its surface area and capacity stripped down, and the entrance was moved into a previously unused portico next to it. Sanitary facilities and depository were set beneath the auditorium, and its upper part was converted into a projection room. The theatre now has about 150 seats and it is fitted with state of the art audio and video equipment, with a stage in front of the projection screen. The main entrance to the building is next to a small town square meant for public gatherings, equipped with a solar tree and info panels. This high-tech coupling of open and indoor spaces and permeation of different public amenities creates an oasis of modern life in an otherwise small and traditional town, thus painting a picture of the city of the future.
photo: Zoran Stanko