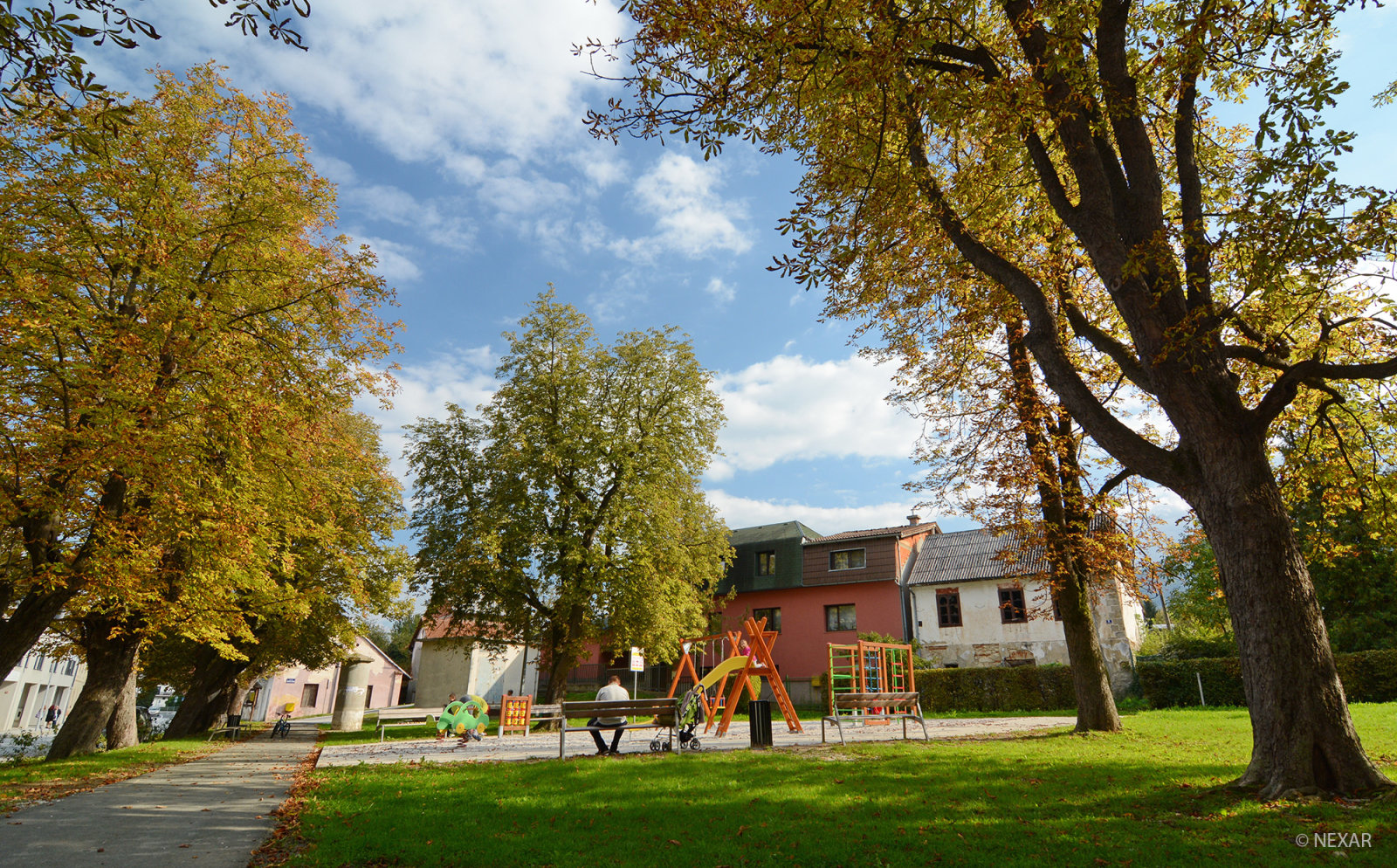 Project year: 2015/2016
Status: project, completed
Location: Ivanec, Croatia
Project team
Zdenka Šarolić, dipl.ing.arh, ovl.arh.
Bruno Brković, građ.teh.
Dorja Prekratić, mag.ing.arh.
ARCHITECTURE FOR KIDS
Set in a peaceful natural environment, in a part of the town that has just recently started to be populated with young families with kids, the Mali park playground fits perfectly into the surroundings with its compositional and programmatic simplicity. A few basic toys are set in a band that cuts through the central funnel-shaped part of the park, encircled by benches and chestnut trees. The edge of the park is complemented by the ''reading bench'', intended for exchanging books and ergonomically adapted to children's play.
photo: Zoran Stanko