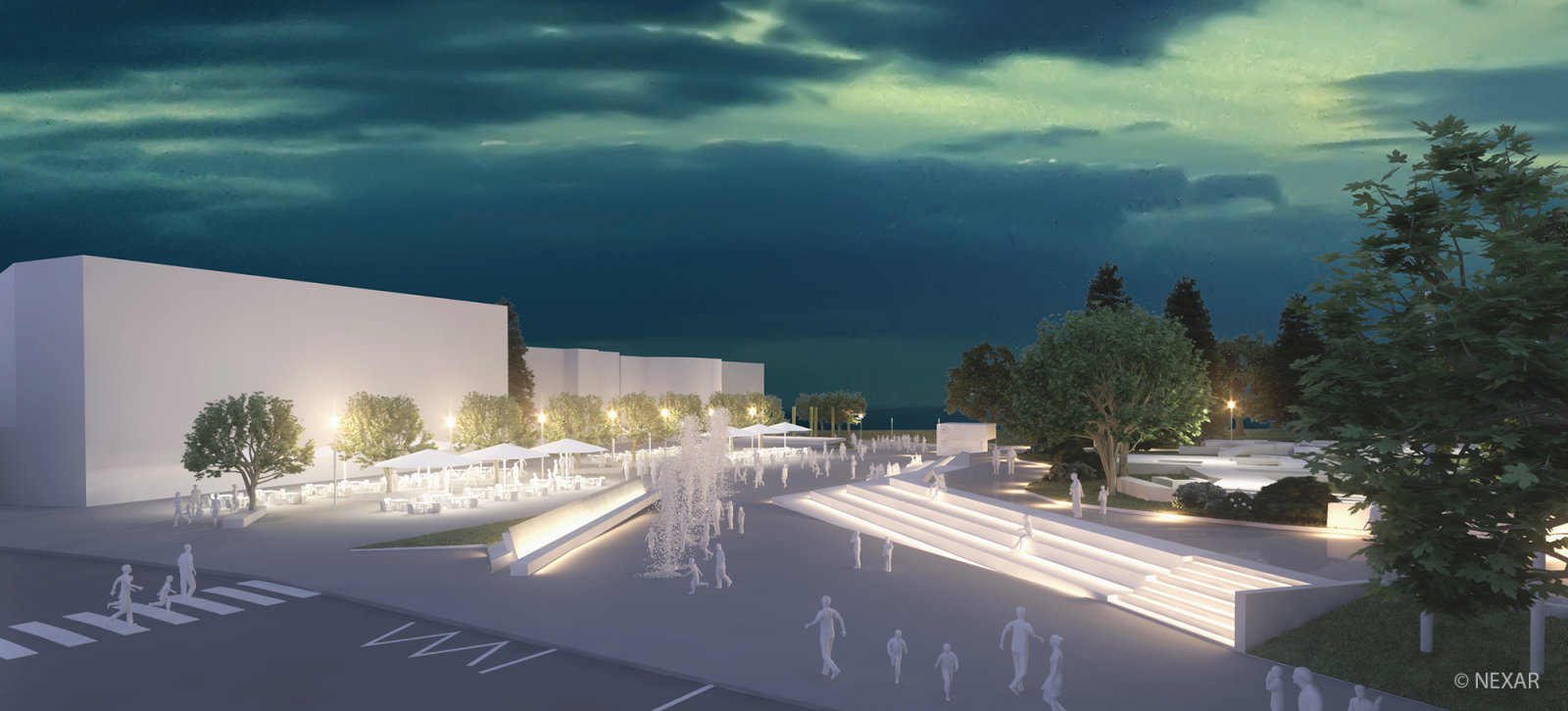 Project year: 2015-
Status: competition, project
Location: Ivanec, Croatia
Project team
Zdenka Šarolić, dipl.ing.arh, ovl.arh.
Karla Dragica Lipej, dipl.ing.arh, ovl.arh.
Vedrana Biškup, mag.ing.arh.
FACELIFT FOR THE CITY OF THE FUTURE
Financial Times named Ivanec as a leader of prestigious Top 10 list of business-friendly small cities in Europe. Following the path of investment and development, Ivanec is continually improving its infrastructure and public spaces.
The project of main city square creates a new face of the city, connecting public square, archaeology and park area into an urban pedestrian zone, becoming a vibrant "living room" for its citizens. Choice of materials and urban design translate centuries of its historic usage to a modern architecture language.