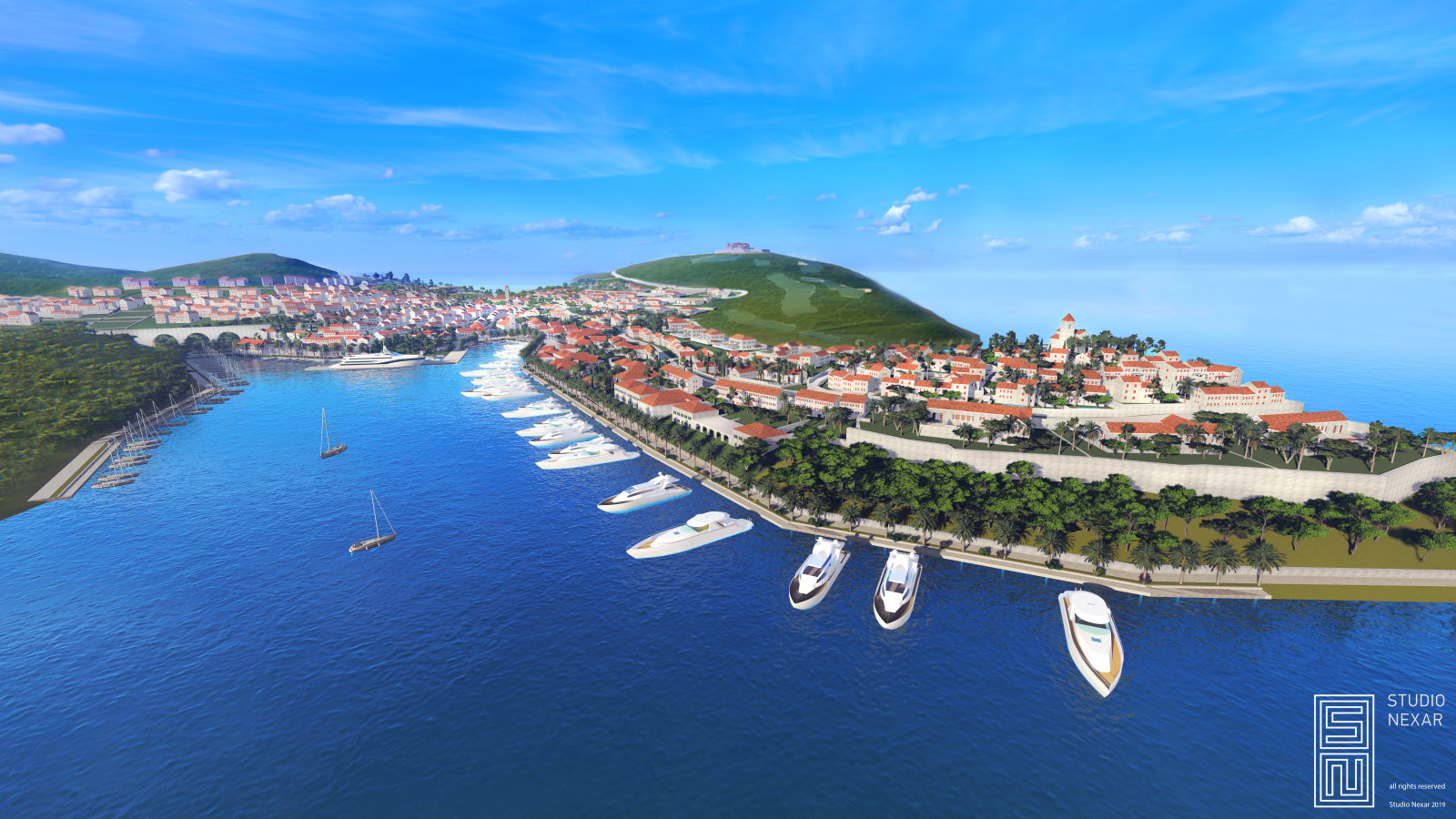 Project year: 2018
Status: project
Location: Pašman, Croatia
Project team
Zdenka Šarolić, dip.ing.arh, ovl.arh.
Anita Antolić, dip.ing.arh, ovl.arh.
Marko Friščić, mag.ing.arh.
Dorja Prekratić, mag.ing.arh.
REINVENTING A DALMATIAN VILLAGE
Pašman Riviera project is so far the largest investment in tourism on the Croatian Adriatic coast. It spans across 25 acres of land surrounding two natural bays in the southwestern part of the island, named Zaglav.
Proposed urban-planning design, made for the purpose of presenting the project, encompasses two tourist villages with centres surrounded by public facilities, a marina with a waterfront, sports and recreational centre, pool complex, health and wellness centre, a hotel and a series of public beaches. The goal of the project was to create an authentic ambient of dalmatian villages and towns with added urban elements of modern tourist resorts. The two villages are connected by a central road for pedestrians and internal public transport vehicles and host most of the public amenities. A housing of changing density, urban matrix and building typology is scattered in the surrounding landscape. Considering the immense size of the project and the expected number of visitors, the aim of the investor and designers was to create a fully functional dalmatian town, looking and functioning as if it was there for centuries.